Walbro Bellows Fuel Pumps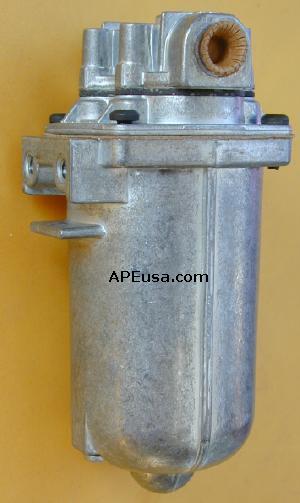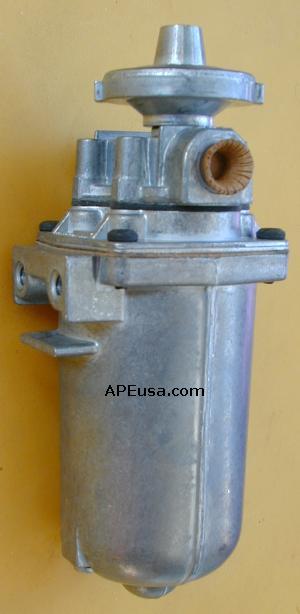 Walbro bellows pumps are time-tested, reliable units that offer exceptional versatility for carbureted applications. One model fits most domestic cars and trucks. A second number covers most imports.
Walbro bellows pumps provide reliable, positive fuel flow for easier starting and reduced vapor lock problems. They are easy to install, and come complete with installation instructions and mounting hardware.
High performance and adjustable pressure bellows pumps are also included in the Walbro lineup, to satisfy special application needs.
In addition to automotive applications, Walbro bellows pumps are used in a variety of fluid delivery systems in industrial, agricultural and other specialized fields.
Part Number
Pump
Old Part Number
MSRP
Our Price
2404
6V Standard pressure
[4-6 psi]
flow graph
WEP11
Autopulse 2102
Dupree 802
$83.18
plus shipping
discontinued
2401
12V Standard pressure
[4-6 psi]
flow graph
WEP12 Autopulse 2101
Dupree 801
$83.18
plus shipping
discontinued
2402
12V Low pressure
[2.5-4 psi]
flow graph
WEP13 Autopulse 2113
Dupree 803
$91.24
plus shipping
discontinued
2402IP
12V Import
[2.5-4 psi]
same pump as 2402, but with mounting kit for most import vehicles
flow graph
WEP42 Autopulse 2240
Dupree 840
$87.74
plus shipping
discontinued
2403
12V adjustable
[1.75-6 psi]
flow graph
WEP38 Autopulse 2138
Dupree 838
$107.82
plus shipping
discontinued
Check out the FR pumps
Pump Rebuild parts
Walbro makes kits to help you rebuild your bellows pump.
You can purchase these parts online by adding them to your shopping cart. Click on "checkout" when you are done.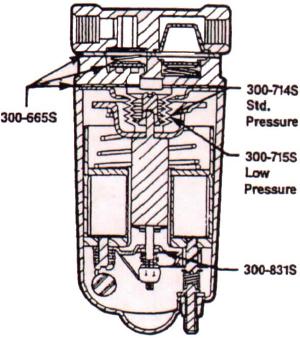 Part Number
Application
MSRP
Our Price
300-665S

Valve kit
Use with all bellows pumps
$4.31
discontinued in 2009
300-714S

Bellows kit
Use with standard pressure pumps
Read this
$13.80
$8.75
plus shipping
300-715S
Bellows kit
Use with low pressure pumps
n/a
discontinued before 2002
Use 300-714S and your original pressure spring
300-831S

Points kit
Use with all bellows pumps
$17.20
discontinued in 2008
135-631

Adjustable Fuel Pressure Regulator
1 3/4 to 5 psi. Install between pump and carb or replace regulator on top of 2403 pump. Comes with two 5/16 hose fittings and clamps.
$68.64
Discontinued in 2010
---
Please read our Policies
© copyright 1999-2017 Auto Performance Engineering